Hi everyone,
I am trying to repair a musical, singing, dancing 3 foot tall Moose, a Christmas decoration.
The owner plugged in the wrong power supply.
I have found a blown capacitor and this SMD transistor tests as faulty too.
But I'm having great difficulty identifying it, or what it is actually doing in the circuit.
As I say, the figure sings, plays music and moves.
I have attached photos of the whole pcb and closeup of the transistor. Any help would be very much
Paul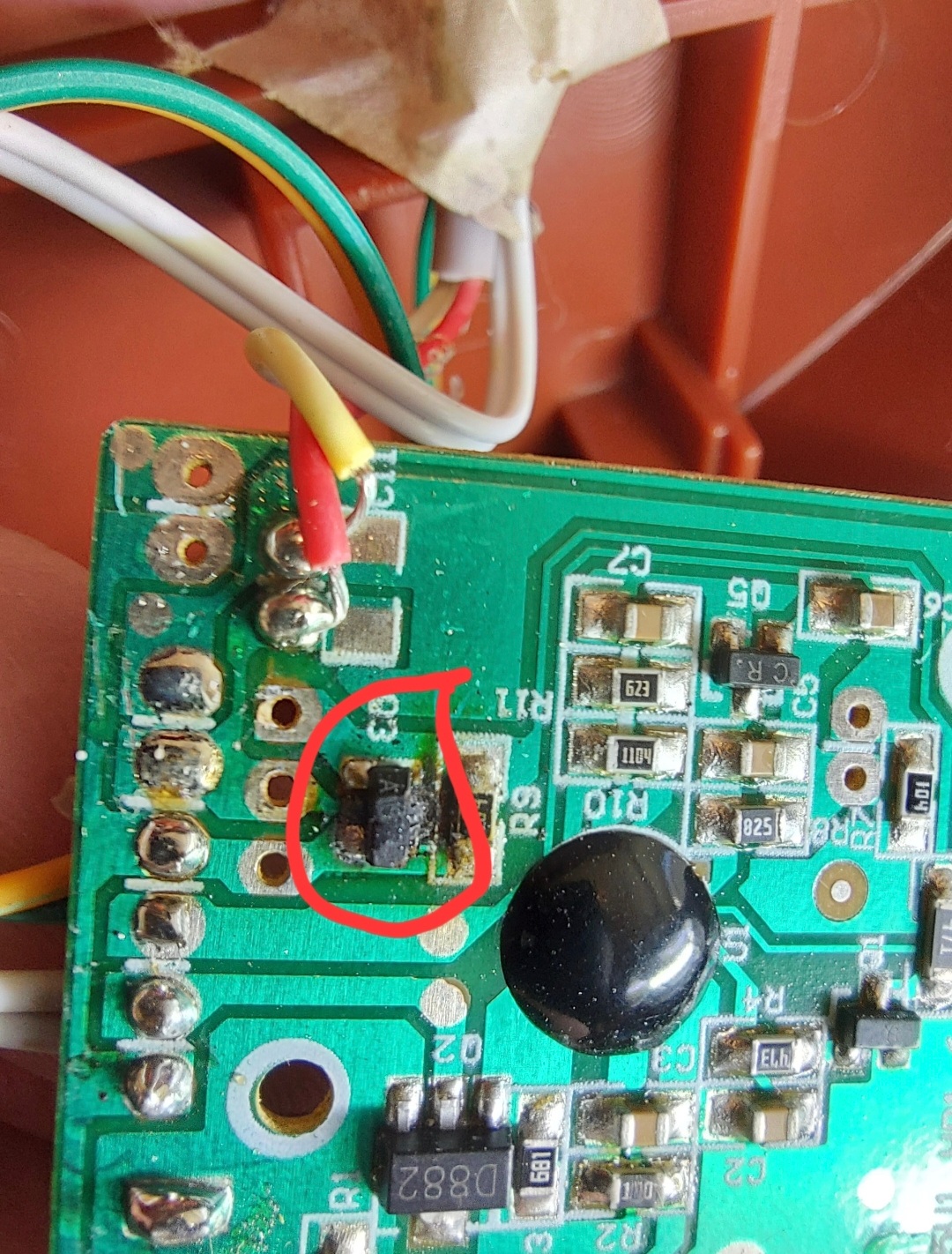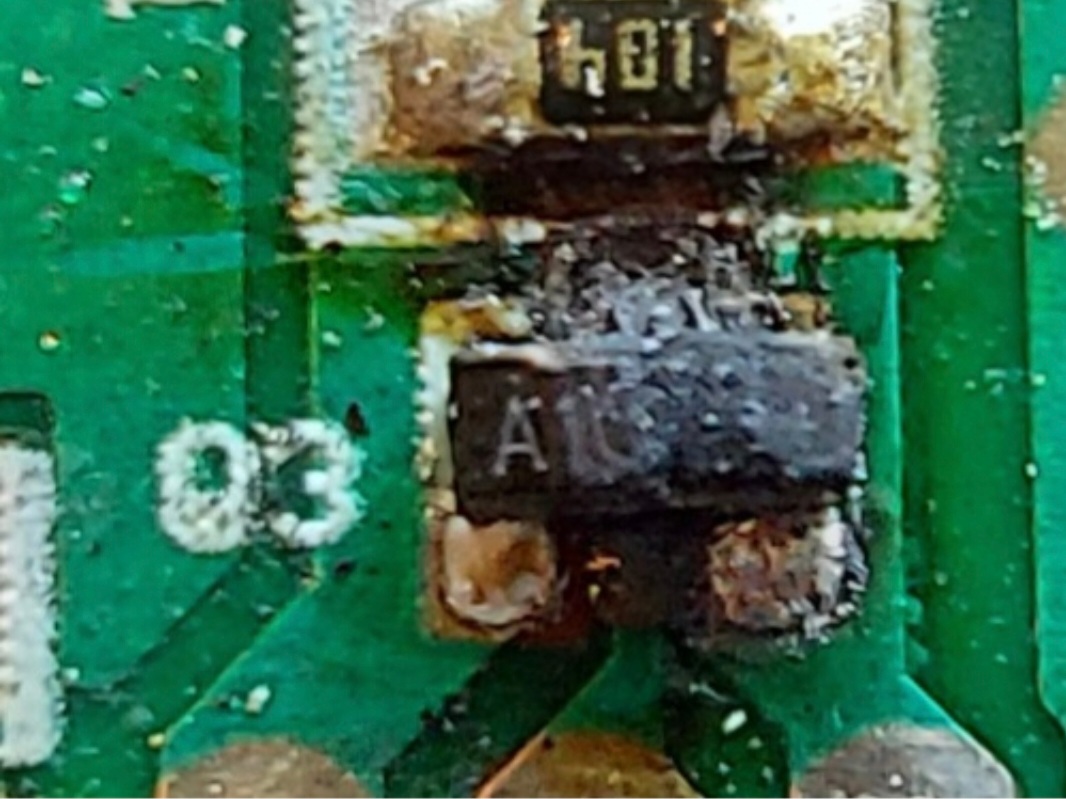 Last edited: