Hi, today I find a low noise preamplifier circuit diagram based on ssm2210 and NE5532.
**broken link removed**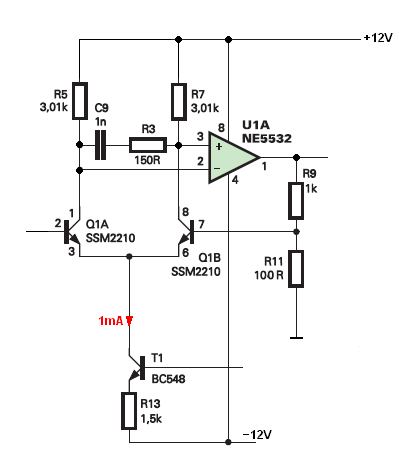 As you can see the long tail pair current is 1mA. And this means that collector current will be equal to 0.5mA. This current will create 1.5V drop across R5 and R7. So the voltage at the op amp input will be equal to 12V - 1.5V = 10.5V. But as we can read in NE5532 data sheet the common mode input voltage should be less then Vcc - 2V = 10V. Also from what I know NE5532 don't show any phase inversion due to exceeding Vcm.
https://www.ti.com/lit/ds/symlink/ne5532.pdf
So what do you think about this? Will it work ?