Want to add an adjustable current limit to this project of mine.
its a 4.5-24 volt input buck converter using MP2315 Regulator
I came across this article where you can implement an adjustable current limit via the feedback (pin2) of LM2587S on the buck converter.
Ive got a few questions but first is will this work with the MP2315 on my project? Tapping Pin8 of course.
Ill post the limit feature schematic below mine.
-------------------------------------------------------------
The object is to tap the feedback pin on the regulator and connect it to the cathode of uf4007. Set the desired output voltage, then adjust the 10K trimmer to lower the current. I would be adding this to the circuit as an option so it could be bypassed if desired.
thank you
T.B.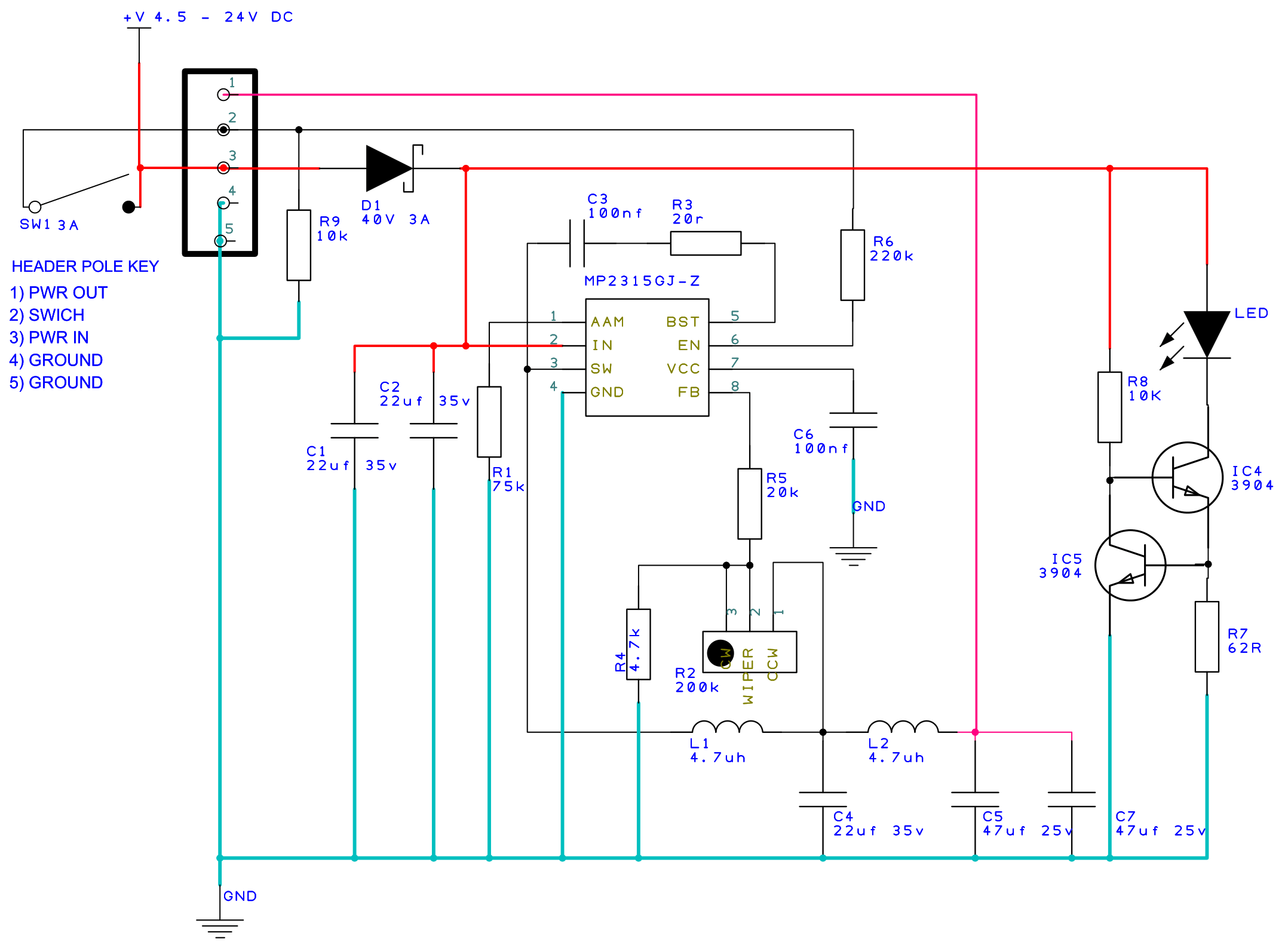 Limit Feature Circuit